An Intelligent listening platform For Leader And Employee To Unite
Tune in to hear employee's voice and connect with their emotions to increase employee engagement, happiness, productivity and inclusivity. Enhance employee experience with the constructive response and thoughtful actions.
Our platform aims to connect the dots between individual roles and organization goals.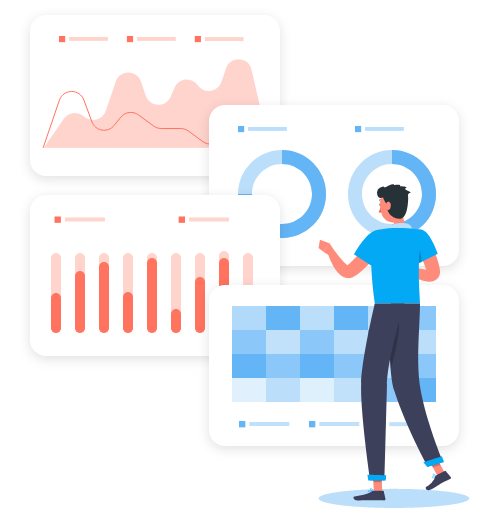 Experience the One-stop Listening Platform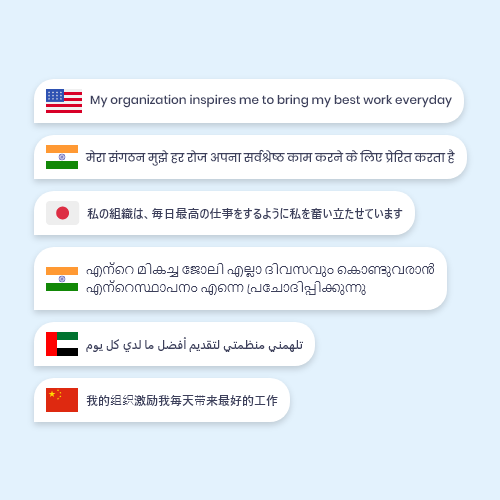 Measure your employee engagement with Plus Ex wherein you have a flexible and seamless experience right from creating the survey, launching the survey and automatically deliver real-time insights.
+ Quick launch using 200+ Question library with multi language translation feature
+ Pre & Post Plus Launch communication for employees on survey objectives, procedures, reminders and guidelines
+ Listen from your employees by configuring customize survey types i.e regular engagement surveys, pulse surveys, recursive surveys and event based surveys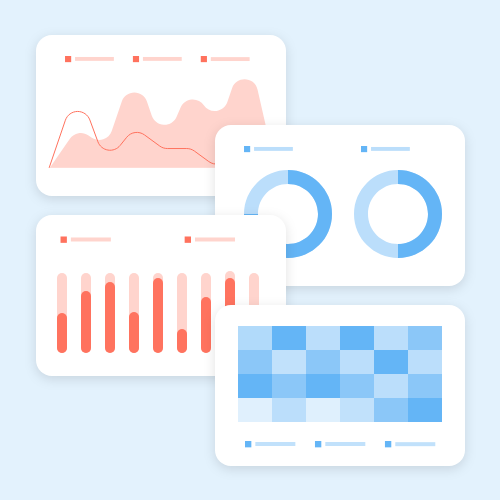 Get every detailed data driven insight from your employee feedback, based on advanced statistical techniques, Machine Learning algorithm and NLP based text analysis you'll identify which key drivers have the biggest impact on engagement, as well as the ability to track your improvements with action-planning.
+ Slice and dice the data in real-time by different cuts/demographics
+ Advance analytics with Relative weight analysis, 4 quadrant matrix, Scatter Plot, Correlation, Crosstab analysis to understand data in granular level and identify the core focus areas
+ Text analysis with Word Cloud, Topic modelling, Network Graph and Text distribution insight for deep down analysis of textual feedback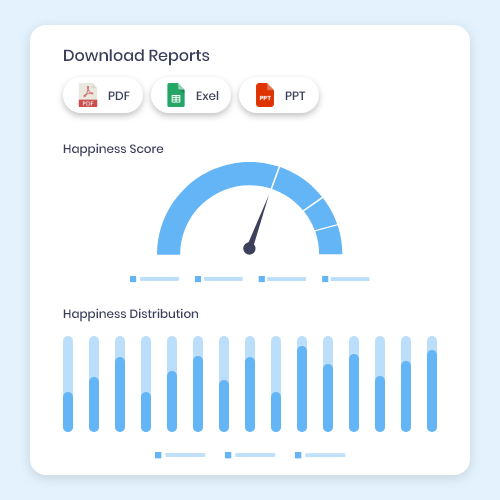 Action oriented reports are designed to give you a quick and detail visualization of
your survey results with the right detailed analytics.

+ Customize Report Breakouts allow you to generate report by different cuts/demographics

+ Exporting Reports helps in generate and share a digital copy of your report in a PDF, PowerPoint format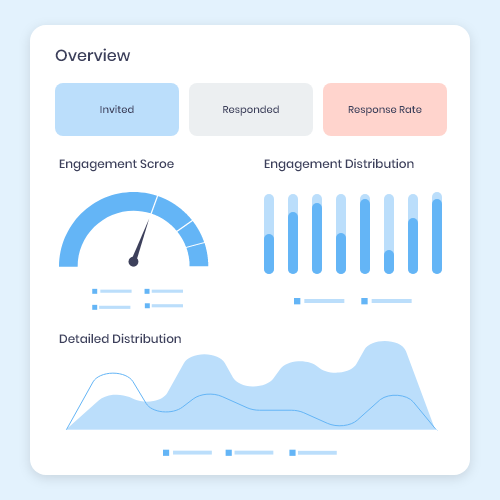 We work towards creating a culture where everyone feels listened, discover the factors that matter to your employees by collecting regular feedback across the employee lifecycle to drive organizational change.
+ Elevating the employee experience is a greater emotional component than most other tasks. This means Plus Ex helps to build a workplace that encourages 360 degree improvement
+ Dashboards and results are pre-configured to deliver the right data to every leader and manager in the organization, drill down to analyze engagement drivers at every level of the organization.
+ Help managers act on their team's feedback with customisable action plans, pinpoint opportunity areas for every manager in the organisation &
leverage technology for best-practice guidance to help them improve the experience for their teams.
Here's What You Achieve With​ Plus EX
Enterprises trust us with their employee experience management. And here are the results.
Investment on wellbeing Improves employee productivity up to 15%
3X returns on investment through 5% reduction in attrition
8X better employee experience at workplace when "Individual Accountability" is driven through positive psychology baked actions
200,000+ response conversation through different interventions
90%+ average participation rate for all employee studies
100% action-based module for Individual and Manager
70% Manager has better "CARE" & "CONNECT" post manager intervention program
80% leaders participated in Leadership "View" and "Strength" Program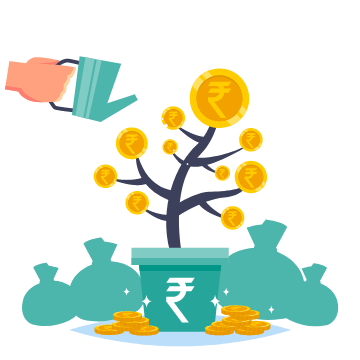 Estimate the ROI you can achieve with Plus EX
Industry leaders choose Plus EX
What our customers love about us

We have engaged HappyPlus consulting team for our Employee Wellbeing Survey and we are satisfied with the quality of deliveries and the client centricity. Some of the highlights of our experience:
Professional and thorough understanding of the client needs
- Seamless project execution with expected deliveries
- Focused Insights based on the survey data
- Made a difference with the presentation and valuable recommendations


TMILL has an excellent working experience with HappyPlus Consulting team. We have engaged HappyPlus consulting team for our Employee Wellbeing survey in and we are extremely satisfied with the quality of deliveries.
TM International Logistics LimitedI would recommend HappyPlus consuting team for their excellent professionalism and high-quality work. HappyPlus team is very professional and have thorough understanding of the client need.


we would like to commend and wholeheartedly appreciate HappyPlus Consulting team for their contribution towards the group project on Aster DM Healthcare Culture Renovation Survey. The scope of the project included administration of the survey across the Aster DM group , followed by insights and consulting based on the survey findings.
We would also like to appreciate the team for their client centric approach, overall work ethics and knowledge of the industry landscape which played a key role in the culture renovation project at Aster.


On behalf of Gennova Biopharmaceuticals Ltd, I would like to thank you and entire team for the exceptional working experience and outstanding contribution by HappyPlus Consulting team.
We have engaged HappyPlus Consulting team for our Gennova Culture Transformation (Covering Employee Experience, Leadership & Managerial Capability Development - Strength program, Process Design) and we are extremely satisfied with the quality of deliveries and the client centricity. Your team's professionalism, positive attitude and exceptional skills & knowledge have enabled us to handle the culture transformation.

Let's build an organization where, people feel good about how they contribute to the whole!