The Science of Happiness & Wellbeing for Students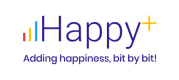 Enroll now and get 10% off on The Science of Well-Being for Employees course use code: HAPPYPLUS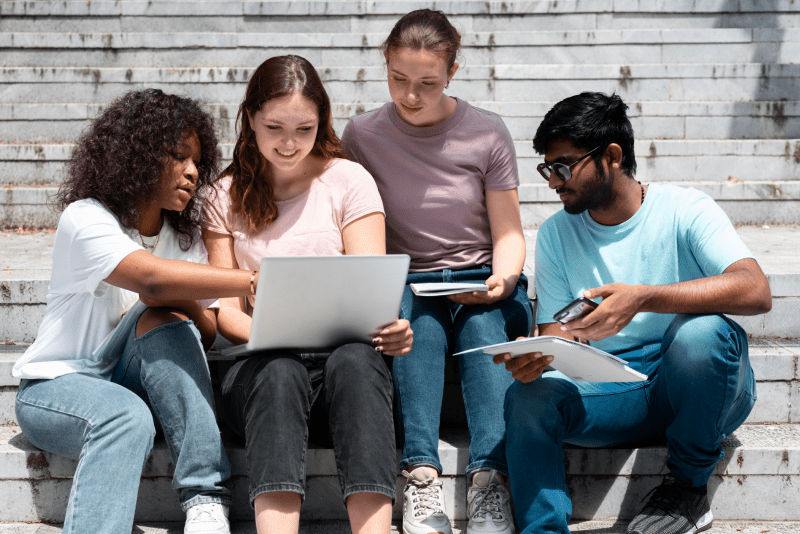 Happiness is often defined as a state of being where one feels positive and has an overall sense of satisfaction towards life. The yardstick for feeling happy are related with good health, feeling safe, financial stability, being part of a community and a good place of work. 
In social experiments where people are asked to ask for any boon, they have been seen to often end up asking for everything but happiness, till the time that they are reminded that they can also choose happiness. These studies show how we all know happiness is important for us, but when it comes to prioritising it, we are unsure about the concept. It is far from a vague term, and psychology and science tell us what precisely constitutes happiness. There is, in fact, a formula to be happier, and it is deeply woven with nurturing our emotional wellbeing.
A happy individual is likely to maintain good relationships and be more productive and healthier in general. Happiness is often a culmination of a deep state of satisfaction and internalised feelings of well-being. So, for an individual, answering "How happy are you?" or "How do you feel about your life?" may be difficult, given how deep-seated and subjective happiness triggers and effects are. However, the people's happiness and emotional well-being on a nation's development and socio-economic progress are now undeniable, proven in countless studies.
But people don't understand what exactly happiness is. You might be successful and have all riches but still might not be happy. Happiness is a combination of how satisfied you are with your life and how good you feel on a day-to-day basis. Happy people are more productive, better leaders, have stronger immune systems and have more friends. The key to happiness is emotional, physical and social wellbeing
In the new world system, creating Happiness is like building muscles. You need to exercise regularly to build muscles and similarly to experience happiness, you need to work on it bit by bit. No one apart from you are responsible for your happiness, the sooner we realise better it is for everyone
Happiness is a science and research has helped understand how human well-being and a fulfilling life are inter-linked. While exploring scientific methods and habits that affect individual happiness, Happy+ designed the Wheel of Wonderful (WOW) Life.
This Program is designed for students to take self-ownership of their happiness along with how they can nurture a happy environment where others thrive. As an individual, having better control of their lives instead of letting external factors determine how they feel and experience life, is important. 
Our curated learning pathways help close knowledge gaps and assist you in taking accountability of your happiness. By following the right set of positive habit formation can bring about a paradigm shift in your life.
Our WOW Life model has six elements, which, if worked on continuously, can enhance our wellbeing. These are Meaningfulness, Work-life engagement, Relationships, Being, Achievements and Timescale. Each of these elements in isolation can bring us happiness, but if pursued together, they bring what positive psychologists call a state of Thriving. Our conscious and continuous practice of these each element, bit by bit, on a daily basis, helps to create positive and healthy habits and make a better tomorrow for ourselves. It is about constantly improving & becoming better version of who you are!

Reset deadlines in accordance to your schedule.

Earn a Certificate upon completion

Start instantly and learn at your own schedule.

Reset deadlines in accordance to your schedule.

Approx. 12 hours to complete
Reset deadlines in accordance to your schedule.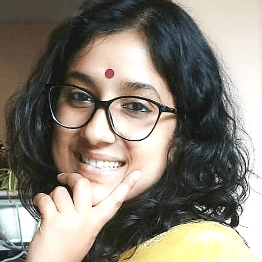 Shyamasree Chakrabarty is the Senior Director of Business Solutions and Delivery at Happy+. She is a business leader with extensive experience in working with people, projects and processes across industries and geographies. She also has experience in Employee Engagement & Well-being, Program Management, Process Innovation, Change Management, HR Analytics & Operations Management.
At Happy+ she is responsible for designing & delivering business solutions strategies with a vision & mission to bring happiness for all.
Over the past 15 years as a professional, she has played key roles to translate the business vision into initiatives that improved performance, profitability, business growth and employee experience. She is a firm believer in the emotional well-being of people and harnesses the power of positive psychology with people analytics and technology to create a significant impact on happiness and mental health.
She has done her Masters in Statistics and specialised in Positive Psychology, Diversity and Inclusion in the workplace and is a certified Project Management Professional (PMP).
In her personal life, she keeps herself connected with nature through birding and knowing their names. She is passionate about nature photography which brings her immense happiness and travelling the entire world to explore diverse culture & history.
Session will be combination of Case Study, Discussion, Quiz, Assessment and Group Presentation, Class Work, Assignments.
Module 1
Introduction
Why happiness is important
Why People are Unhappy
Myths of Happiness
Importance of personal Accountability
Introduction to positive psychology and its importance
Importance of Positive Habits Development for wellbeing
What is stress? What are the stress management tools and techniques
Impact of stress in student life
Module 2
Introduction to WOW Life model
Good to Great: Dimensions of Wellbeing & Happiness Leading an Inspired & Meaningful Life (WOW Life)
Understanding of Key aspects of Happiness
Module 3
In this module, you will learn what it means to be happy and why pursuing happiness is not a pointless endeavor. Dr. Santos addresses how our minds lie to us and how the science shows that our misconceptions about money, grades, and social media are holding us back from implementing the techniques studied in positive psychology.
Mind, Body and Soul
How to take care of your mind, body and soul
Concept of Social, financial Quotient
Key Elements of Social, financial Quotient
Why exactly Social and financial Quotient is important?
Module 4
Our ability to take care of our timescale plays an important role in our happiness.
Topics covered:
Present – Forgiveness, Gratitude and Mindfulness.
Past – Remembrance, Savouring.
Future – Hope, Optimism.
Module 5
Because humans are social creatures by nature, belonging to and serving something bigger than themselves is beneficial to mental health.
Knowing your strengths and using those to bring a change is key to a meaningful life.
Concept - What is your Reason of Being?
What are the benefits of knowing your reason of being?
Why knowing your reason of being is important?
Japanese concept of Ikigai
What are Zones Blue?
Module 6
Relationships are vital for wellbeing. There is significant impact of healthy close relationships on happiness.
Relationship with Self
What is Relationship with Self?
Why exactly Relationship with Self is important?
Relationship with Others
What is Relationship with Others?
Why exactly Relationship with Others is important?
Relationship with Community
What is Relationship with Community?
Why exactly Relationship with Community is important?
Module 7
Having ambition and goals in life might assist us in achieving things that give us a sense of accomplishment. It's critical to set realistic goals so that you may feel accomplished after putting in the time and effort required to achieve them.
Goals
What is a goal?
Benefits of goals in life
Why exactly goal is important?
What are the ways to set goals?
Practical Guide: How to define goals
What is Progress?
What is Action Against Goals?
What is an achievement?
Module 8
You can discover your own unique abilities and then use them to improve your happiness and others by putting them to use in your daily life.
Strength
Understand what strength is and how to identify them
Benefit of Strengths
Why it is important to be aware of individual strength
Challenge
What is Challenge and basic features of challenges
What are the challenges people face during growing years?
Why it is important to understand and how to tackle the same
Autonomy
What is Autonomy?
Benefits of Autonomy
Importance of Autonomy
Module 9
Overall principles of Bringing happiness in Life which will be a summary of all the lessons learnt, practical tools and clarifying doubts.
Skills & self-awareness mastery to have better wellbeing and thriving life
Happiness measurement
Module 10
Assessment
Assigned Presentation Submission
Frequently Asked Questions
What our customers love about us

We have engaged HappyPlus consulting team for our Employee Wellbeing Survey and we are satisfied with the quality of deliveries and the client centricity. Some of the highlights of our experience:
Professional and thorough understanding of the client needs
- Seamless project execution with expected deliveries
- Focused Insights based on the survey data
- Made a difference with the presentation and valuable recommendations


TMILL has an excellent working experience with HappyPlus Consulting team. We have engaged HappyPlus consulting team for our Employee Wellbeing survey in and we are extremely satisfied with the quality of deliveries.
TM International Logistics LimitedI would recommend HappyPlus consuting team for their excellent professionalism and high-quality work. HappyPlus team is very professional and have thorough understanding of the client need.


we would like to commend and wholeheartedly appreciate HappyPlus Consulting team for their contribution towards the group project on Aster DM Healthcare Culture Renovation Survey. The scope of the project included administration of the survey across the Aster DM group , followed by insights and consulting based on the survey findings.
We would also like to appreciate the team for their client centric approach, overall work ethics and knowledge of the industry landscape which played a key role in the culture renovation project at Aster.


On behalf of Gennova Biopharmaceuticals Ltd, I would like to thank you and entire team for the exceptional working experience and outstanding contribution by HappyPlus Consulting team.
We have engaged HappyPlus Consulting team for our Gennova Culture Transformation (Covering Employee Experience, Leadership & Managerial Capability Development - Strength program, Process Design) and we are extremely satisfied with the quality of deliveries and the client centricity. Your team's professionalism, positive attitude and exceptional skills & knowledge have enabled us to handle the culture transformation.

Let's build an organization where, people feel good about how they contribute to the whole!