Your companion in your happiness journey
While building our organisations we often forget the human factor.
Research shows that an organisation's productivity depends largely upon how motivated, happy and positive its employees are.
Did you know there are scientific methods that can raise the level of consciousness, decision-making abilities, overall competency of an organisation, thereby building a Happiness culture?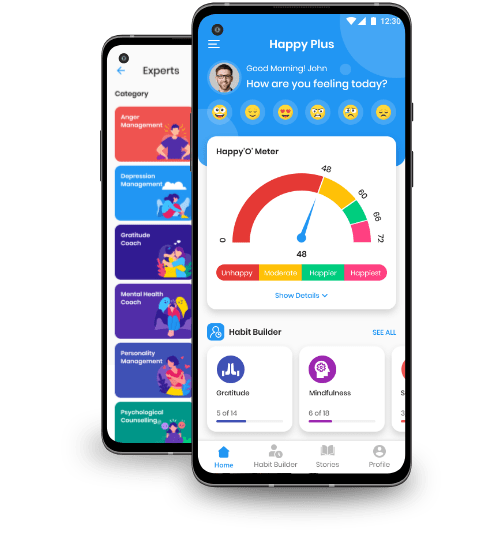 At Happy+, our quest is to add happiness to the world through different interventions across stakeholders.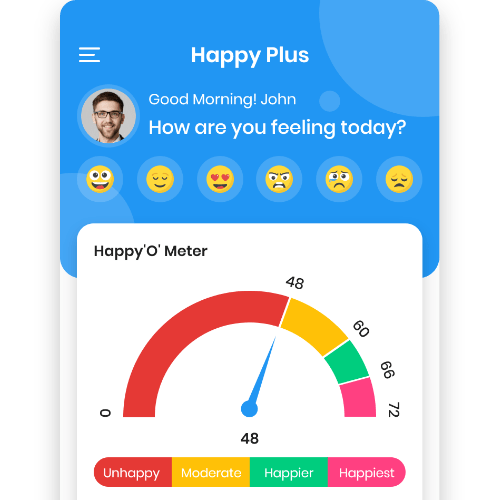 Happy-O-Meter tells how happy you are in life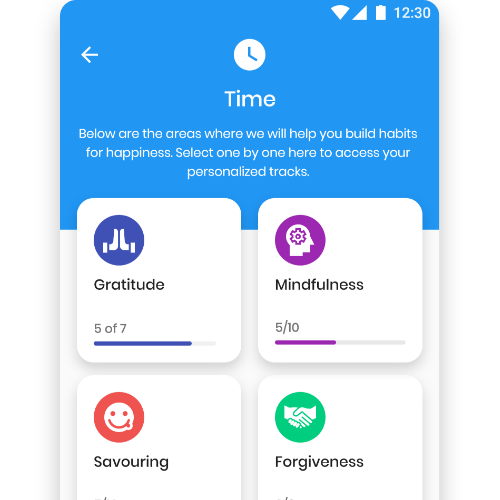 Customise your happiness actions to build happy habits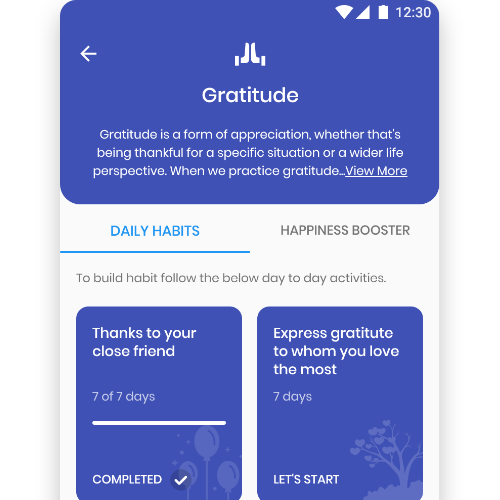 Unique journey of happiness through scientific tracks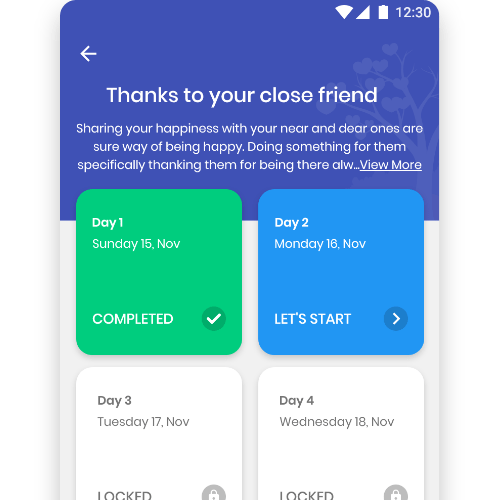 Daily habit building actions to experience happiness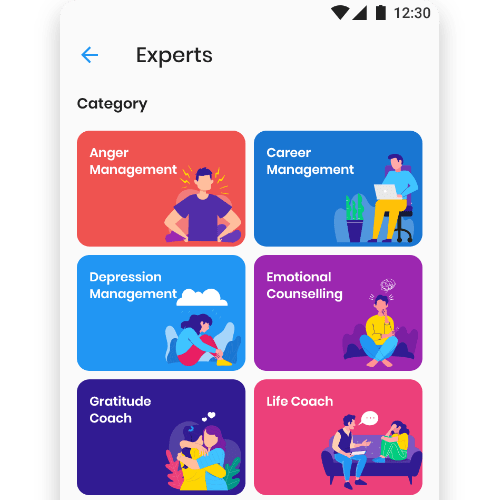 Experts to support your happiness journey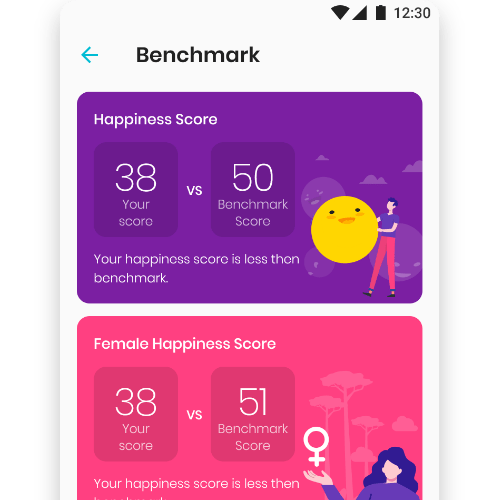 Know where you stand compared to other relevant groups
Let's build an organization where, people feel good about how they contribute to the whole!